INFEASIBLE: Any solid color outfit that isn't black



(Found on Men's Style: Spring 2008 Collections)

Guys, far and wide, time and again, solid color outfits are just a bad idea. Either they look like pajamas (see above) or they are just unsightly, especially if the entire fucking thing is something stupid like yellow or orange. Accessories like a belt or tie may make some solid-color outfits more bearable for the rest of us, but not by much. I'm telling ya, not worth your time and money to look like a ray from a rainbow.


---
Feasible: Solid black outfits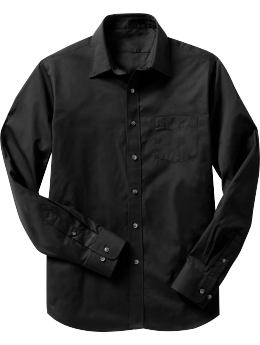 (Brought you by Gap
and Banana Republic)

This coupling in particular might work. Might. The shades of black aren't identical, but a killer belt could save the day. Trend carefully.